The Louisiana Science Fiction Film and Costuming Festival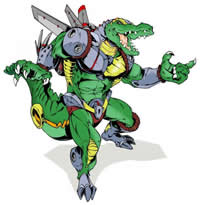 http://lascifi.com/
April 5th - 7th
Embassy Suites
4914 Constitution Ave
Baton Rouge, LA
The Louisiana Science Fiction Film and Costuming Festival is supporting the community by holding a fundraiser to benefit APAWS. This specific fundraiser was started to honor an APAWS special needs rescue named Susan who passed away due to her birth defects. All proceeds will go directly toward the veterinary care of the dogs and cats of APAWS. This year's several groups will continue to honor Susan's memory by helping other special needs animals.

APAWS has three special needs animals that will need specialized medical care. We currently do not know how much will be necessary for each of the three dogs as they are still being evaluated, but any funds raised above what is needed for these three special dogs will go directly toward the care of other dogs and cats in APAWS.

Recently a young dachshund puppy was rescued from animal control. His original owners purchased him from a breeder for a child. The child quickly lost interest in him and he was neglected. Due to the neglect he developed démodex mange and several skin and bacterial infections. Since he was no longer "pretty" the family surrendered him to the shelter where he sat scared and confused. APAWS was contacted about him and immediately agreed to pull. The veterinarian examined him and started treating him for the démodex and skin infections. At this time it was discovered he had a heart murmur. The veterinarian took him to the LSU vet cardiologist to confirm his findings and was told it was very bad - a 5 out of 5. APAWS was also informed that heart pressure of 100 is bad and this little guy is up to 160. His doctors feel he can be saved and we are committed to doing our part. Once his infections are cleared and he is on beta blockers it will be determined when he can undergo surgery.

Julius is a special dog with a neurological disorder of unknown origin. His medical condition causes him to lose his balance and sometimes walk in circles. He seems to have difficulty with the right side of his body and the veterinarians suggested that he have an MRI done to determine what is going on in his brain. His condition could be a birth defect, a tumor, or numerous other possiblities, but only advanced testing will be able to determine what is needed for this sweet boy.

Sirius is a sweet dog that was found emaciated. During his recovery another medical condition was discovered. Sirius has a severe case of hip dysplasia. The vet described his condition as having no balls in the hip socket. This is a very painful condition. He is currently on pain medication and surgery may be necessary.
| | | |
| --- | --- | --- |
| | | |
| Dachshund Puppy | Julius | Sirius |